About Department
The computer department offers a very promising future for its students in the field of software development, hardware and information Technology. The department is having well established and spacious AC laboratories with computers, licensed software's, furniture etc.
Features:
We have licenced versions of Windows XP, Windows Vista, Rational Rose, Red Hat Linux, Visual Studio .NET 2005 and many more programming softwares.
Our Alumnis are working in many multinational software companies in India and Abroad.
We have dedicated Internet Lab for Faculty and Students with internet connectivity of 10 MBps.
Department organizes various technical and cultural activities under University.
Vision:
To satisfy the aspirations of youth force, who wants to lead nation towards prosperity through techno-economic development
Mission:
"To provide, nurture and maintain an environment of high academics excellence, research and entrepreneurship for all aspiring students, which will prepare them to face global challenges maintaining high ethical and moral standards.
HoD Message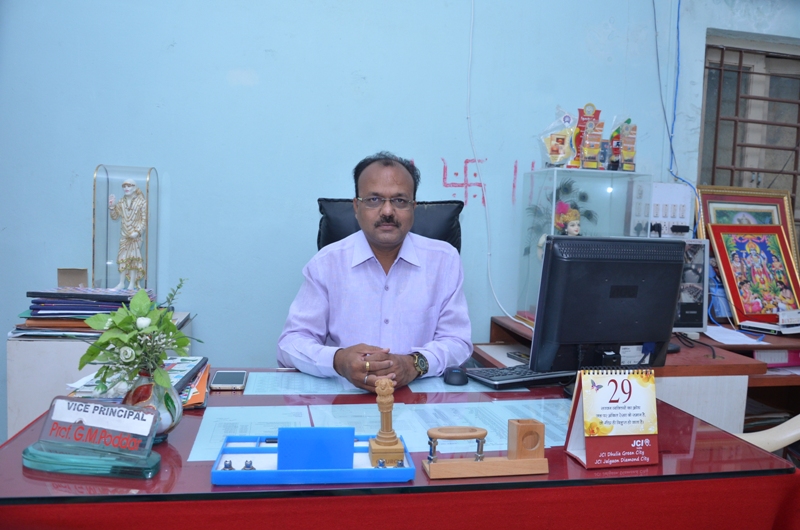 Prof. Govind M. Poddar.
Head, Department of Computer Engineering
ME (Computer)
Welcome to Department of Computer Science & Engineering, GCoE Nagaon, dedicated to ensuring great careers for its students. For us this means forgiving deeper industry linkages than ever refine, ensuring seamless education using the best technology available anywhere. I have myself invested great deal of time and energy in creating strong foundation for GCoE & will continuous to do so to ensure the best job opportunities.
The world class beneficial infrastructure for students to become best software professional or become entrepreneurs in their own innovative way. The department with highly qualified & experience faculties hold firm beliefs in our ability of success, self reliance, confidence & commitment. Time to time department is organizing student development program and hands on workshop to overcome curriculum industry gap.
This is the department where students publish papers in international journals to ensure best research in projects Individual goal of our department is to nourish students with high standard to achieve academic excellence and provide platform for thestudents to achieve concern goals.
Computer Engineering