About Department
Department of Applied Sciences & Humanities imparts the knowledge of fundamental sciences and mathematics to students of all the engineering disciplines as the backbone of engineering and technology is formed by these subjects. There is a need to build a strong foundation for the prospective and promising Engineers.
The Department is backed by well-educated, talented and dedicated faculties to fulfill this task. Subjects taught by teachers of this department are of prime importance for all round growth and development of students.
Vision
The visions of Dept. is to impart quality and outcome based education in Basic Sciences and Humanities for facilitate students to chase core engineering courses through orientation of Applied Sciences.
Mission
Initiate students of engineering domain to develop interdisciplinary competencies in Applied Mathematics, Applied Physics, Applied Chemistry, Environmental Studies and Communication Skills.  To develop linguistic and communicative competence of the students to enable them to communicate effectively. To make possible mathematical aptitude of students to apply mathematical theories and principles in the multidisciplinary branches of engineering.
To enable students to use the knowledge & skills of basic engineering sciences to analyze and solve complex problems, along with  prepare social values, ethics, team work and respect each other to enhance social commitment.
HoD Message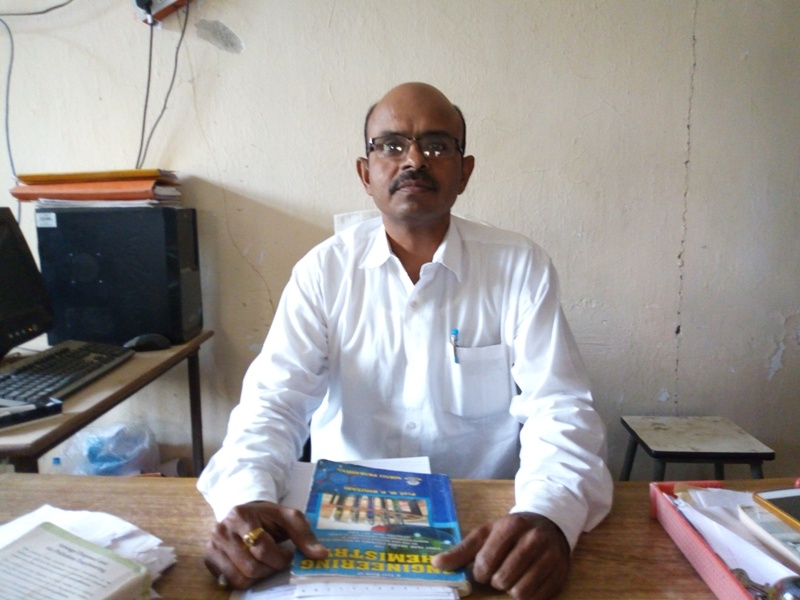 Dr. Kamalesh M. Joshi
Head, Applied Science Department
PhD(Chemistry) M.Sc.(Chemistry)
The Department of Applied Sciences train budding engineers for highly effective, efficient and competitive in ever-changing global scenario. The Department has a goal to harness the vast potential of each student and sharpen their skills to fine perfection during their tenure as a student learner. We are creating  learning culture and friendly environment to groom  our student at different level with encouraging support guidance as well as to increase the confidence for quality education  to make them Nation builders, technocrats and business leaders of tomorrow.